Low pressure injection application in micro switch
2021-06-28
At the end of 2019, a listed company that has been producing micro switches and power supplies in Taiwan Shulin for many years.
The R&D personnel entrusted us to analyze the failure cause of the micro switches that failed under the high-temperature environment test. According to the internal experimental analysis, it was caused by insufficient bonding between the low-pressure injection hot melt adhesive and the PBT +30% fiberglass main body.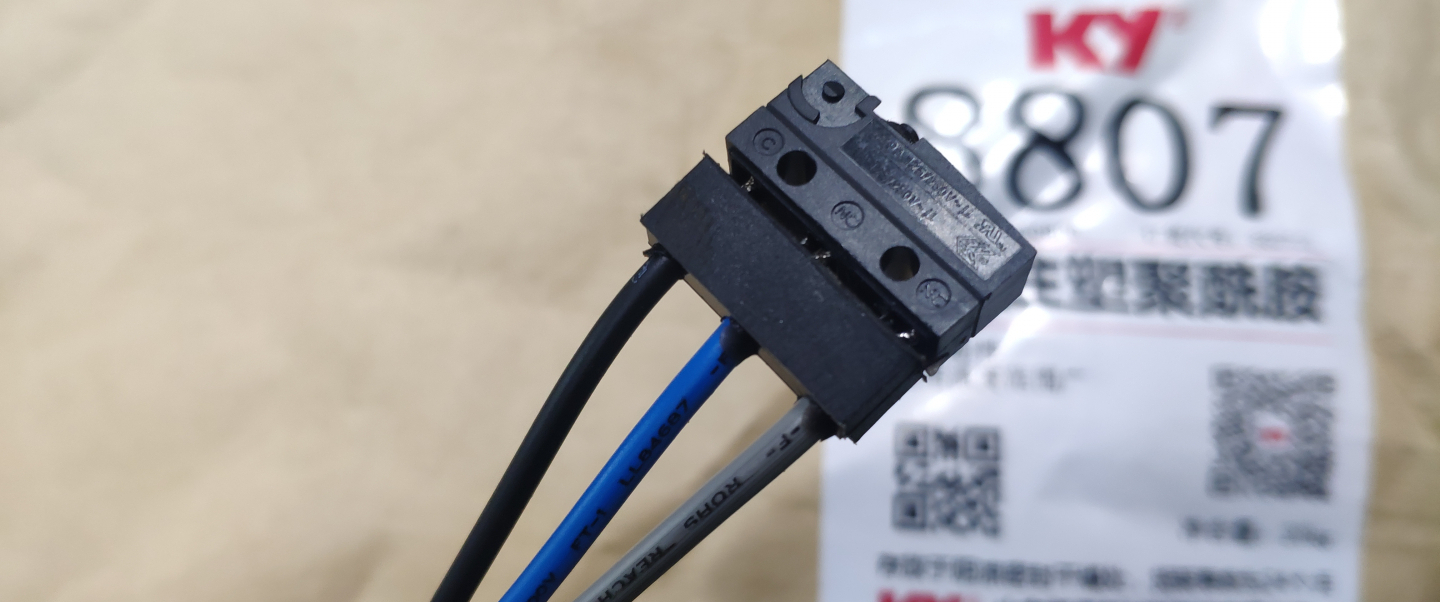 After testing by technicians, the low-pressure injection material KY-8807 has better bonding with PBT+30% glass fiber and is better waterproof. Compliant with IP67, long-term high temperature, high voltage resistance, and moderate hardness, it is more suitable for wire bending.
8807/8807A low-pressure injection polyamide is a one-component, thermoplastic low-pressure injection pellet, with low-temperature toughness, wide application temperature range, and good adhesion to various substrates. Non-corrosive, non-toxic, odorless, no harmful substances are released during use, and flame retardancy meets the UL94 V-0 standard. It can provide insulation, temperature resistance, waterproofing, dustproofing, impact resistance, shock absorption, chemical corrosion resistance, and other functions.

---