A Distribution board, also known as a panelboard or switchboard panel, is a device used to distribute electrical power and control the flow of electrical energy. It is a crucial component in power systems, offering distribution, maintenance, and protection management functions. Distribution panels are commonly found in residential, commercial buildings, industrial facilities, and other locations.
Insulation tubes protect electrical wires and cables, which are crucial in distribution boards and other electrical devices to ensure stable and secure circuit operation.
Good Gi Advantages of Cooperation
Good Gi, a professional manufacturer of insulating conduits, is committed to providing high-quality, reliable, and internationally compliant insulating conduit products. Over the years, we have consistently pursued innovative research and development, not only enhancing product performance but also continually improving production efficiency to meet market demands. With over 40 successful collaborations with power distribution plants, we have solidified our reputation in the industry.
The success of each product is closely intertwined with every step, requiring not only individual expertise but also collaborative teamwork. Good Gi's high-quality insulating conduits provide distribution panel manufacturers with a superior material foundation, ensuring the final products' quality, performance, and safety. In turn, distribution panel manufacturers transform our products into practical distribution solutions in the market through assembly and processing, catering to the needs of end customers.
4 types of insulating sleeves are commonly used in distribution boards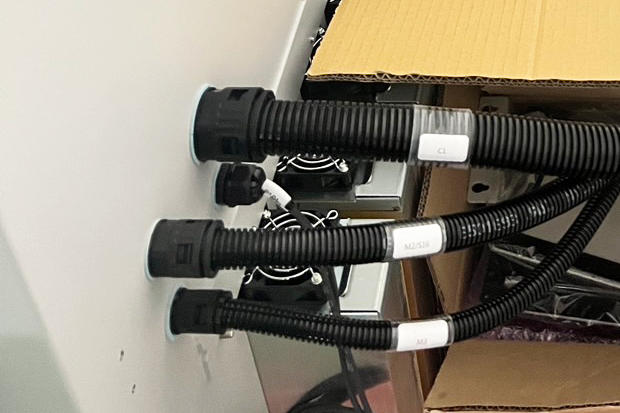 In summary, Good Gi is the trusted supplier of insulating tubes for numerous distribution board manufacturers. With years of industry experience and professional expertise, we offer customers the highest quality products and services. Our diverse range of insulating conduits and cable glands allows us to provide comprehensive solutions to various distribution plants.
Regardless of the scale of your project, we are committed to assisting you in finding the most convenient, efficient, and competitively priced collaboration. If you have procurement needs or any inquiries related to the distribution board please feel free to .contact us at any time.